co lab
Co lab is a cloud storage application designed to humanize collaboration and communication and help to build organization within projects.
ROLE
ROLE
Research
Design
Prototyping
UI Design
DELIVERABLES
TOOLS
Figma
Adobe CC
Colorable
Survey Swap
prototype →
overview
1
The user is being overwhelmed by multiple tools and is losing productivity to distraction. the principle of co lab is to facilitate effective collaboration, organization and communication to remove this distraction.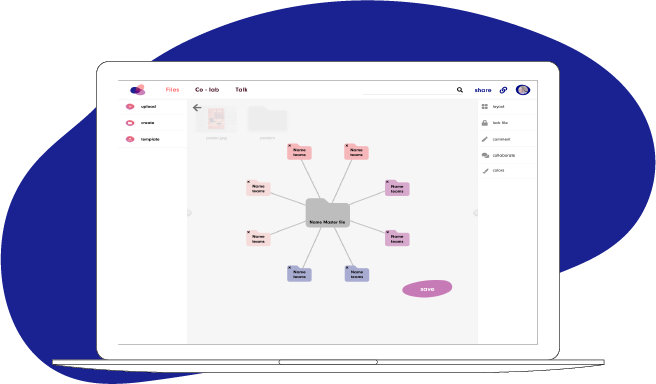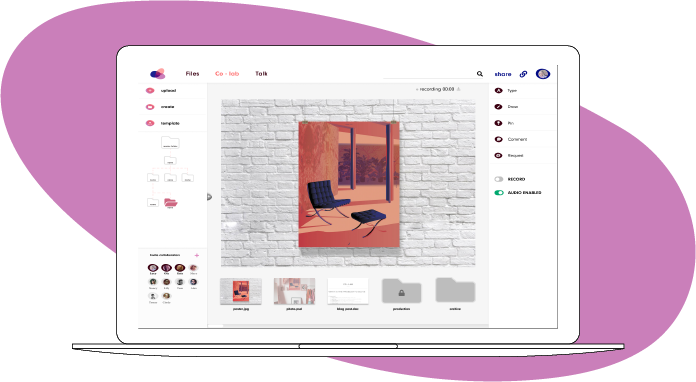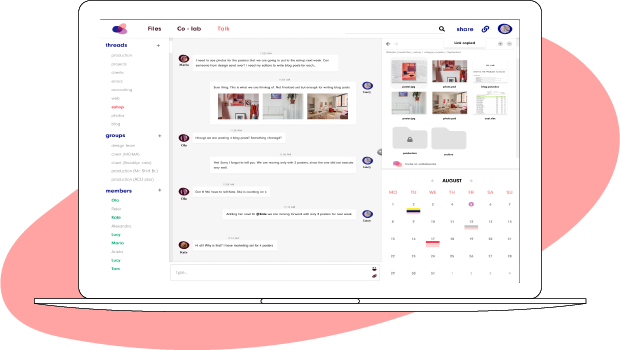 research
2
key survey results
I have surveyed 20 people through online platform survey swap.
competitive analysis
After performing a basic swot analysis I have identified opportunites on the market. the key opportunity is to humanize collaboration and help users with their folder organization.
user persona
john k.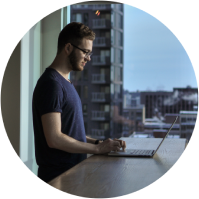 "if I could improve one thing it would be to humanize virtual communication with my team and clients"
key insights
key insights
• Help to organize files
• Humanize collaboration
• Build uninterrupted workflow
information architecture
3
I reviewed all aspects of my research and built high priority user stories and user flows.
prototype
4
sketches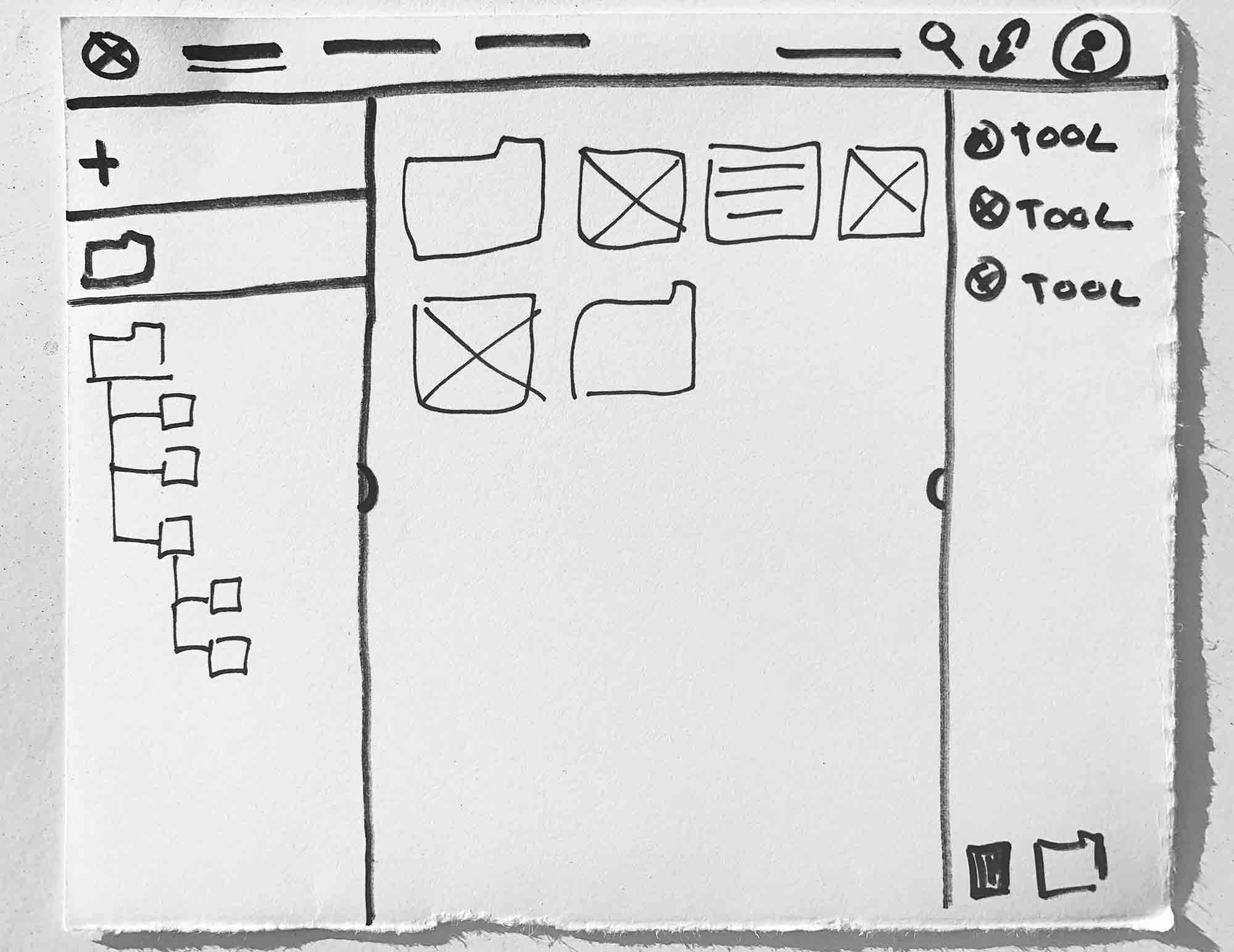 swipe →
wireframe
wireframes →
testing
5
Before building any time consuming hi-fidelity mockups I test my wireframes and make necessary adjustments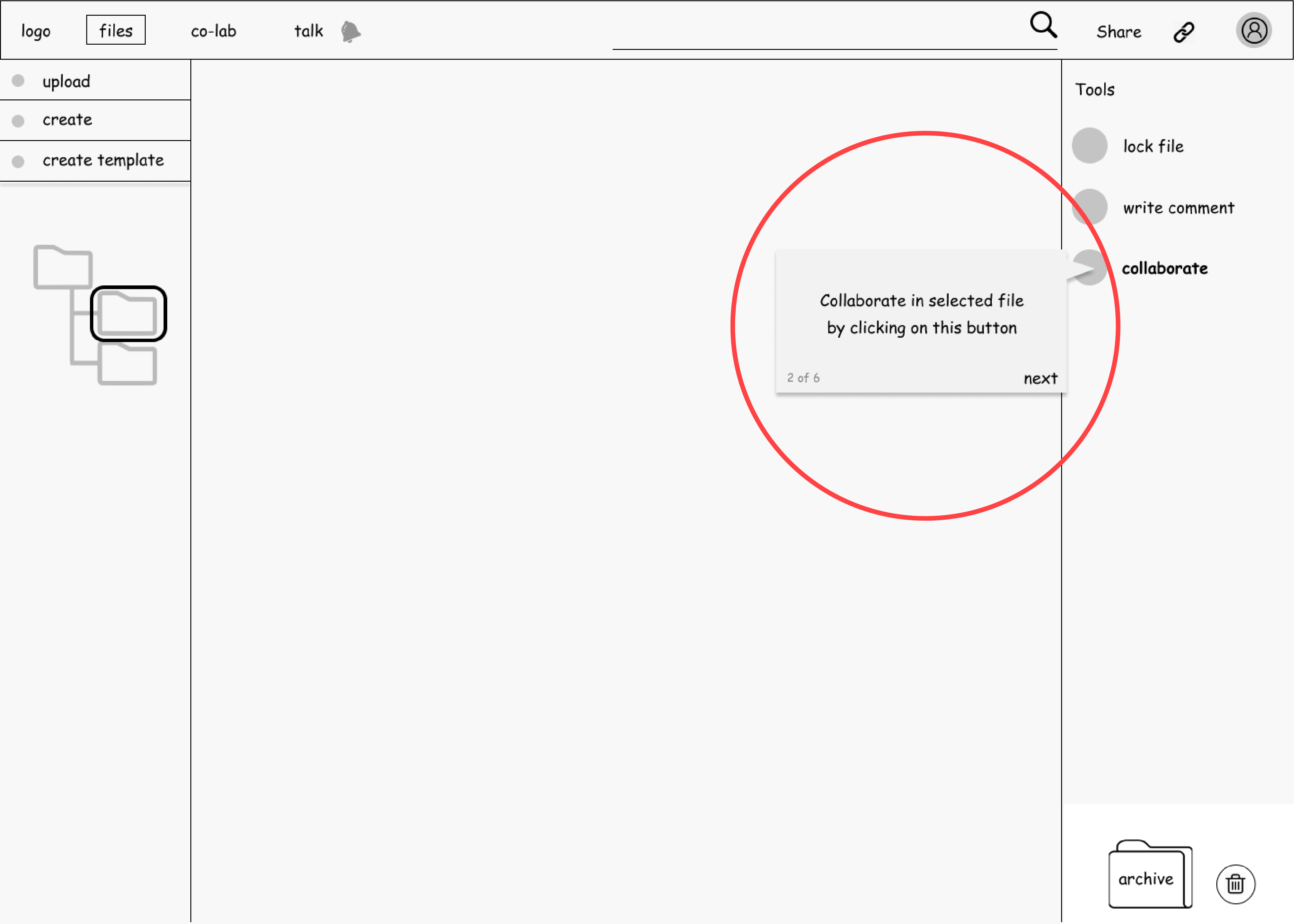 discovery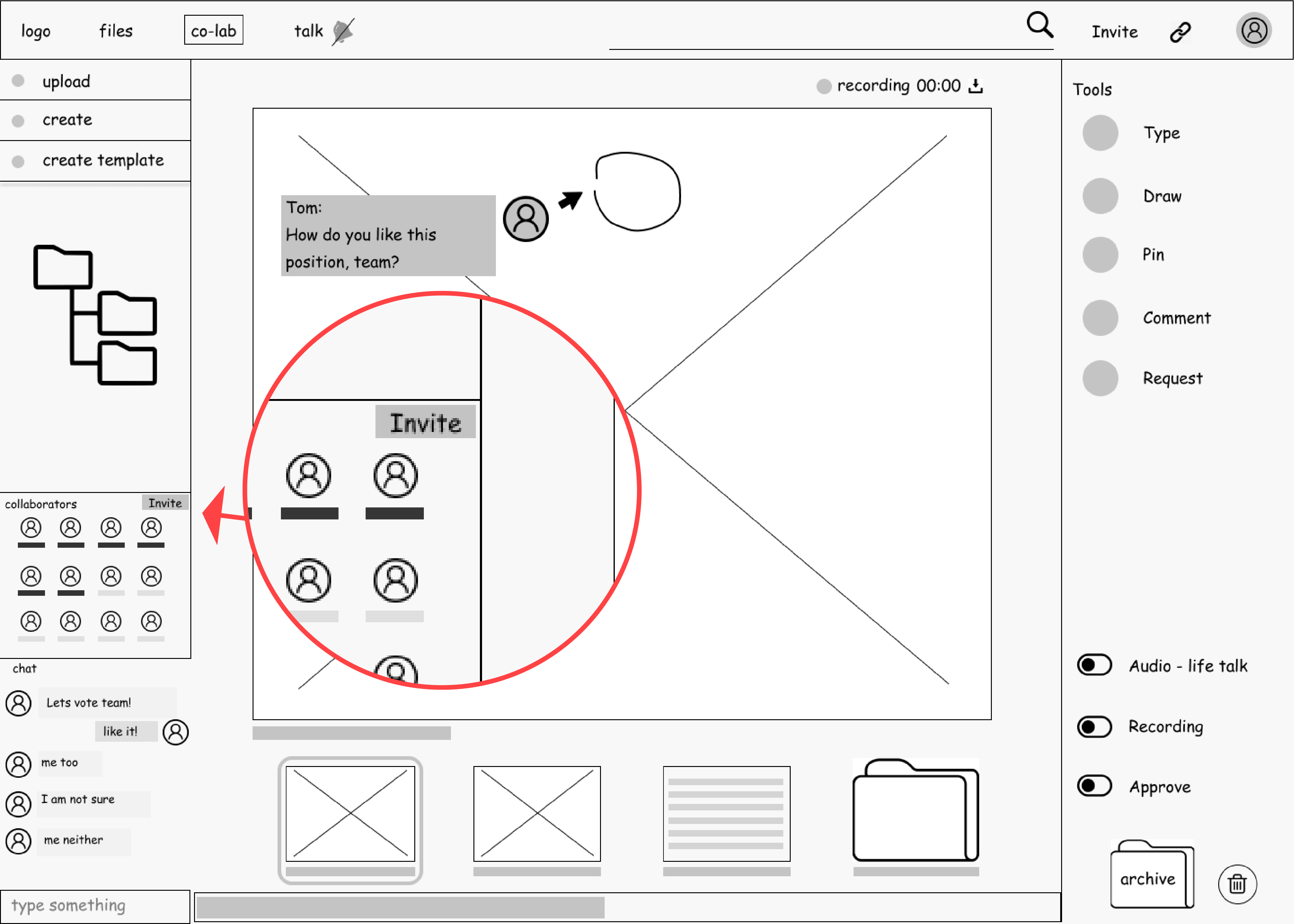 discovery
visual design
6
Co lab wants to bring a simplicity and fun and also differentiate itself from the competition. what is the emotion we want to share with the user? we want to be fun and welcoming and that is why we have chosen warm tones, playful typography and comic illustrations.
color palette
analogous colors
illustrations
meerkats
shapes
hi-fidelity
7
High fidelity mock-ups were composed to bring together the research, strategy and visual design. the key colab concepts were fully flushed out to create a delightful experience for the user.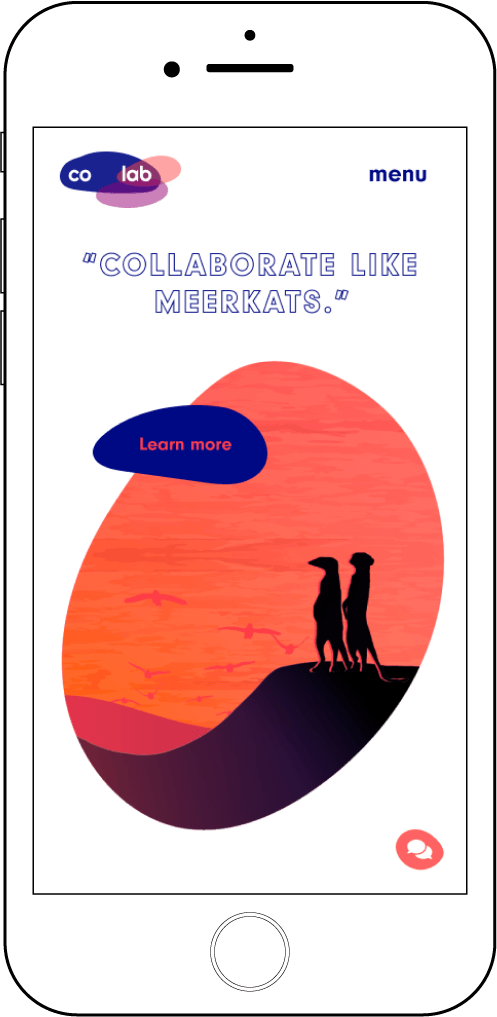 mobile-

prototype →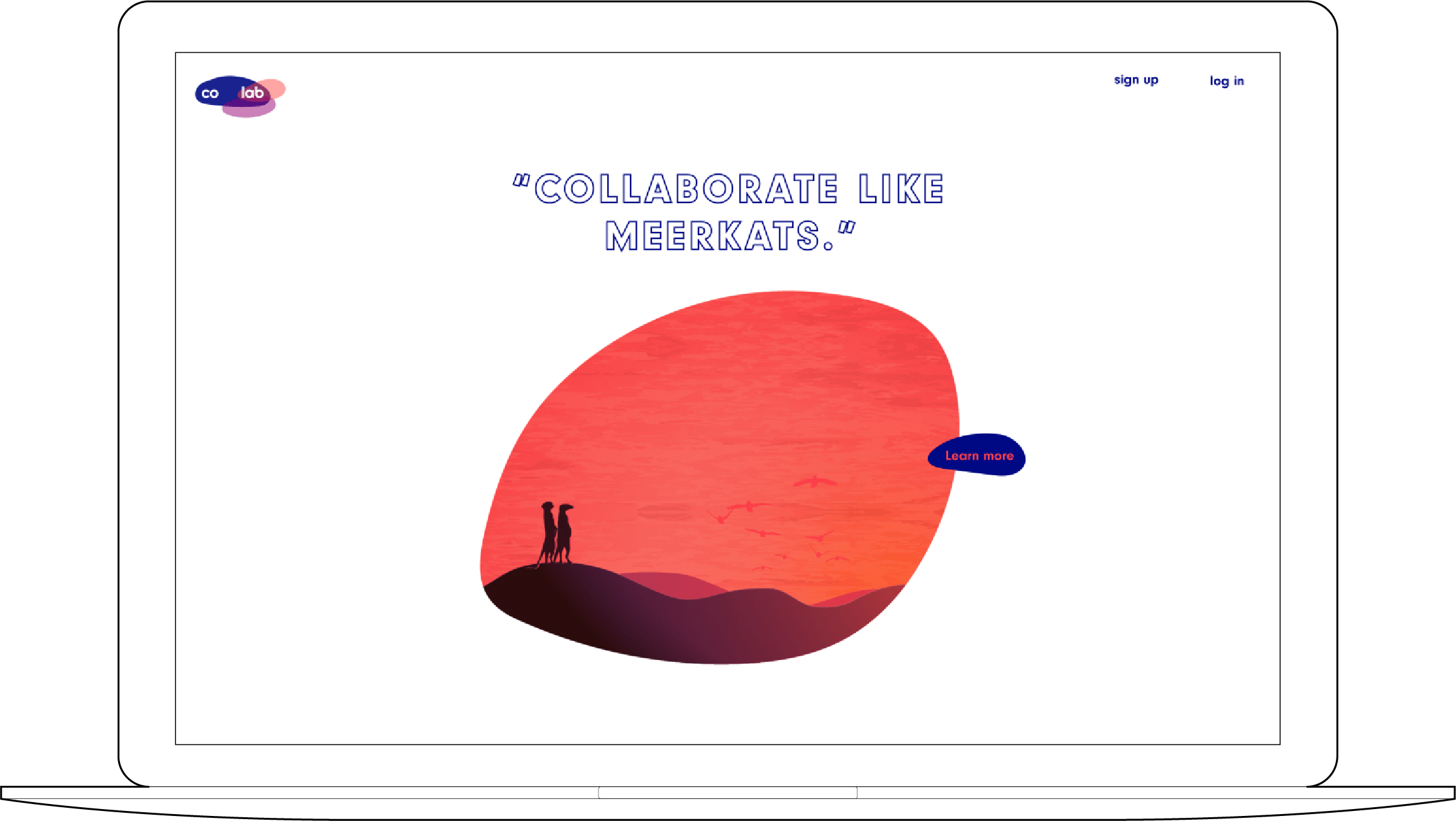 desktop-prototype →
testing
8
User testing was a great learning experience to make sure the product fits the user needs. I user tested with small group of professionals between the ages of 23 and 45 years.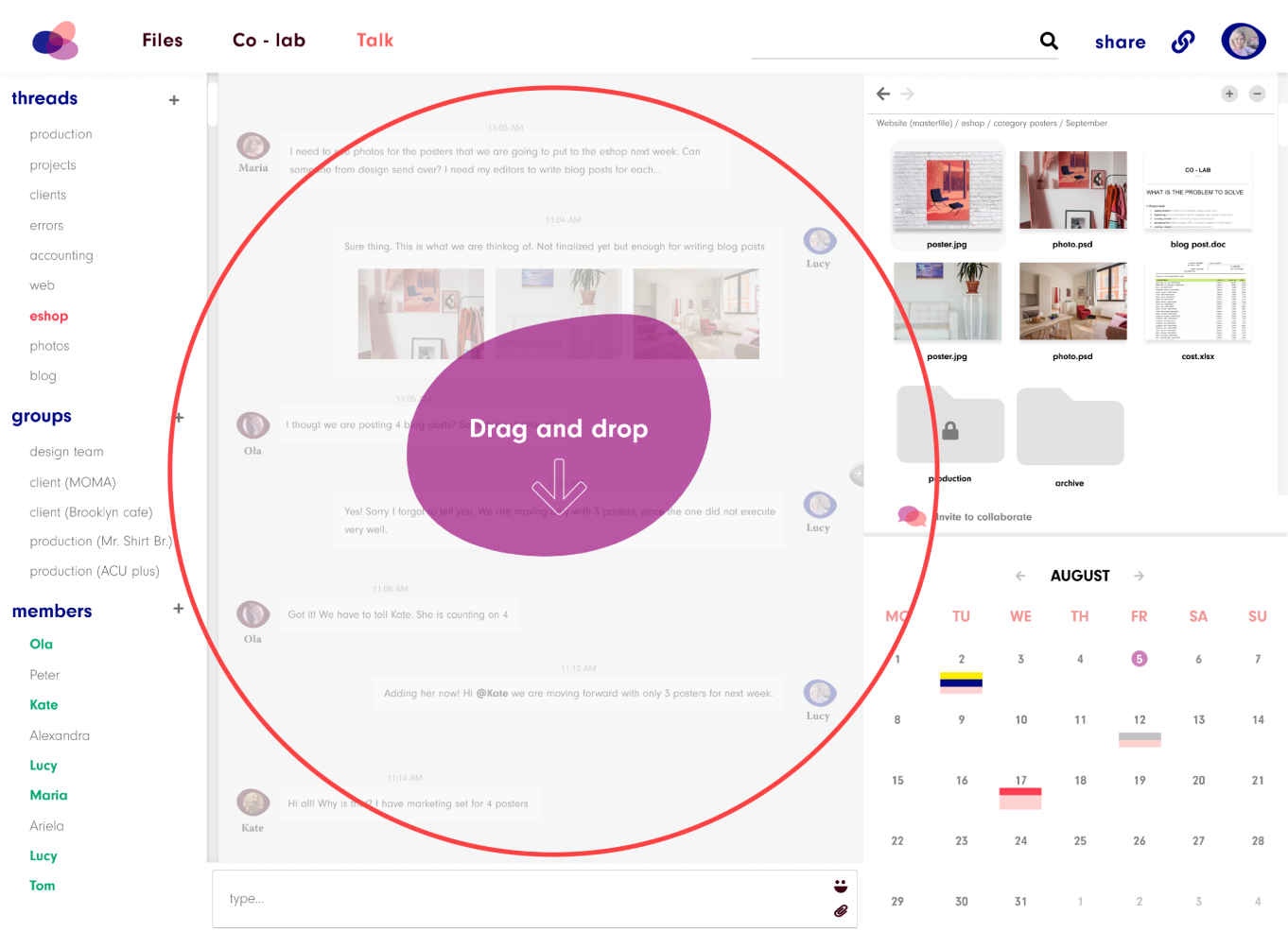 discovery
discovery
conclusion
9
In this project I worked with three different critical productivity tools and designed an interface that allows for the uninterrupted workflow between each of these tools. This allows uploading files into pre-designed organizational file structures, real time infile collaborating with other users, and facilitating discussions as well as planning without leaving an individual app.
self-reflection
With the 20/20 of hindsight I would have allocated a lot more resources to initial research. While observing the user behavior in user testing it was apparent that I worked with a lot of assumptions that I created early on. It is always easier to design with the right thought in mind than to adjust a design created with a false paradigm.

I would also test different demographic groups since some of the users were adjusted to certain technology.

To create a competitive product it is necessary to perform great research. I would spend more time interviewing real people and observing how they interact with their cloud product.